A Salute to Inspiring Women who are Making a Difference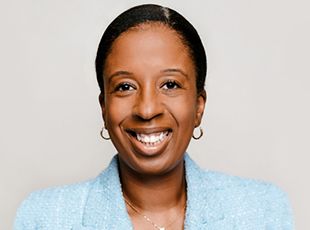 We spoke to Jillian Joseph, real estate attorney, board member of Carver, and advocate for women in leadership roles.
What advice do you give to female managers on how to be a good leader?
"My biggest advice for women leaders today is to be your whole self; be your authentic self and bring all of you to work. I am a woman. I am a mother. I am a wife. I am a fashionista as well as a real estate deal junkie.  I am a child of immigrants, a hip hop aficionado, and an avid reader. I am my whole self in the corporate board room at Carver and on every hundred million dollar deal I close. In being my whole self, it allows this generation of employees to relate to me because they value authenticity.  For a very long time, as women, we were trying to be someone else.  We were hiding photos of our children and avoiding discussions about being caregivers to elderly parents for fear that talking about our real life would show weakness or be a liability.  However, in today's society, employees want to see transparency, and hiding what makes you YOU, comes off as disingenuous. The world is changing and finally recognizing the power of women who lead authentically and from a place of confidence and truth."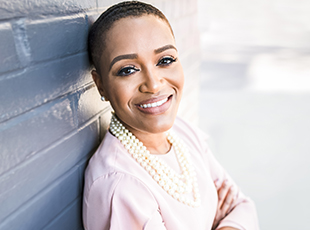 We spoke to Jacqueline Howard, an executive at Ally Financial, board member of The Society for Financial Education and Professional Development (SFEPD), an advocate and role model for women of color.
"In addition to my role as Senior Director of Operations for Ally Invest Advisors, I serve on the boards of the American Bankers Association Foundation and the Society for Financial Education and Professional Development.  I am proud that my career and community engagement both support my professional 'North Star' of helping Black and Brown communities build wealth.
This month it's especially important to shed light on the astonishing wealth gap impacting women of color, even those who are educated and earn six-figure salaries.  For households with a bachelor's degree, the Black/White wealth gap is a shocking $315,955.  In other words, there's only 19 cents of Black wealth for every $1 dollar of White wealth, which can impact wealth for generations.
I believe financial education - from understanding financial basics to how emotions about money can impact wealth building - along with the removal of barriers that prevent underbanked communities from accessing financial services are key to closing this significant gap and empowering more women to become financially independent and create generational wealth."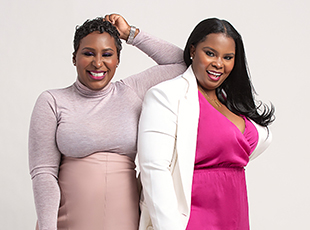 We asked Carla and Wendy of Fleur De Lis Beauty and Esthetics what advice they would give to other women who are considering starting their own business:
"Don't second guess yourself and your goals.  Every day people are going to discourage you.  They are going to tell you that you can't do something, or it's not typical for women to do certain things.  Ignore them, and stay focused on your goal and crush them every day.  
The first step is to get your paperwork in order.  This refers to everything from choosing a name for your business, to ensuring you have all the correct protocols in place, such as getting your LLC and EIN number and hiring attorney - all of which will enable you to function as an entity.  The next step is to then determine what solution you will be providing in your business.  For us, we provide correct care, helping our clients solve issues such as hyperpigmentation and melasma.  you need to decide what product or service you are providing for your clients that meets their needs."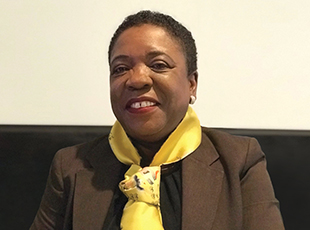 Veda Davis
Carver Bank Vice President-Retail

District Manager, leads a team of 45, throughout seven retail branches
Here are her thoughts on what is takes to be a good leader:
"One of the most important leadership characteristics is the ability to be calm and courageous in the midst of a storm.  It's about being willing to give credit to your team when things go wrong, all the while thinking about how best to improve the outcome in the future.  Even when things feel like they are at their worst, holding on to the vision of a better day allows your team to have hope.
Harriet Tubman inspires me each day, as she led others through perilous circumstances when a positive outcome was uncertain.  Under those circumstances, she kept the hope of freedom at the forefront, at great peril to herself and others.  That is courageous leadership at its best."