Carver Federal Savings Bank
High Yield Savings
4.50% ANNUAL
PERCENTAGE YIELD
Apply in 3 minutes or less
Interest compounded daily

Free Zelle access

FDIC insured to the maximum legal limits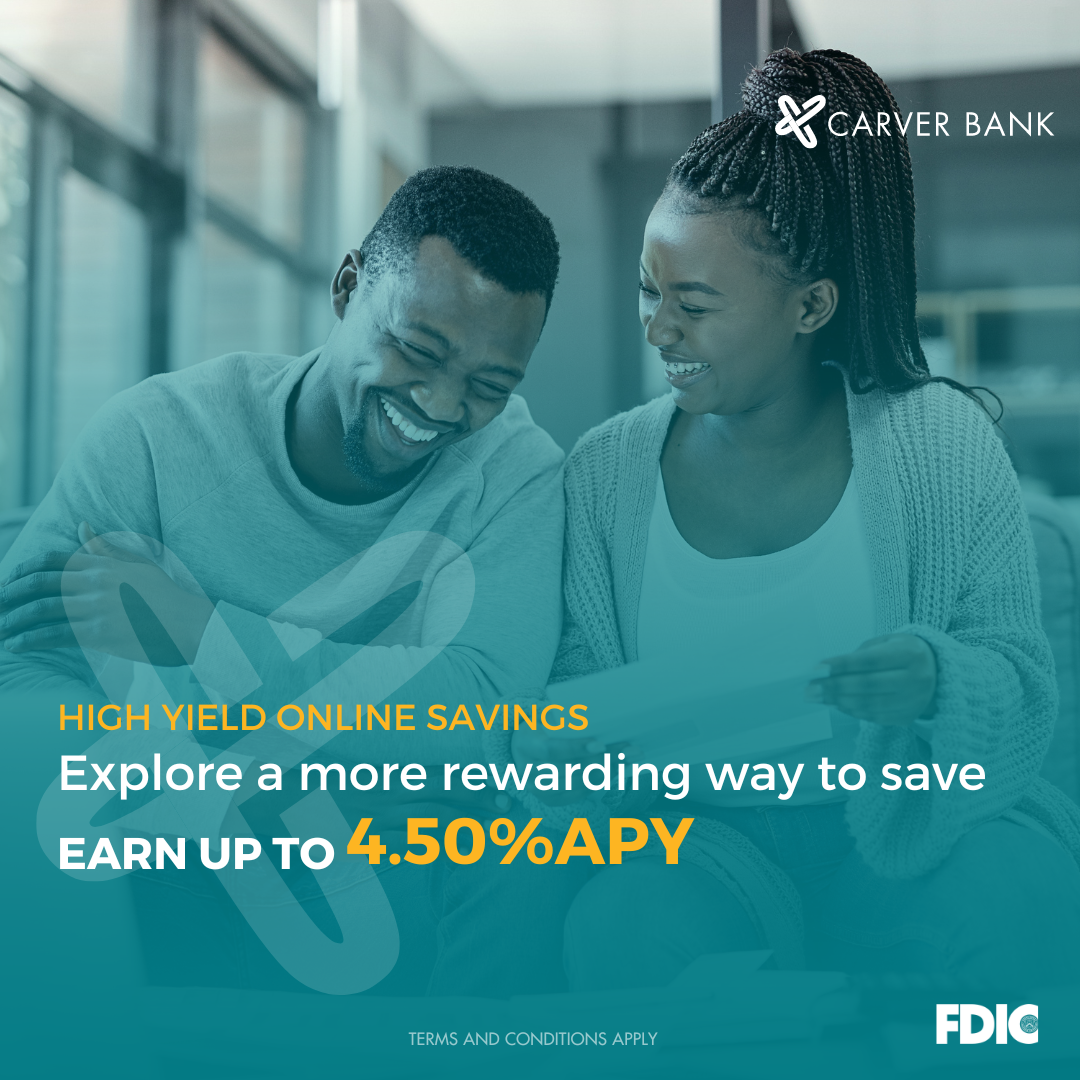 Savings That Speaks Volumes with up to 4.50%

Open a High Yield Online Savings Account Today and let your savings do the talking. Earn up to 4.50% APY so you can start saving for the future, today.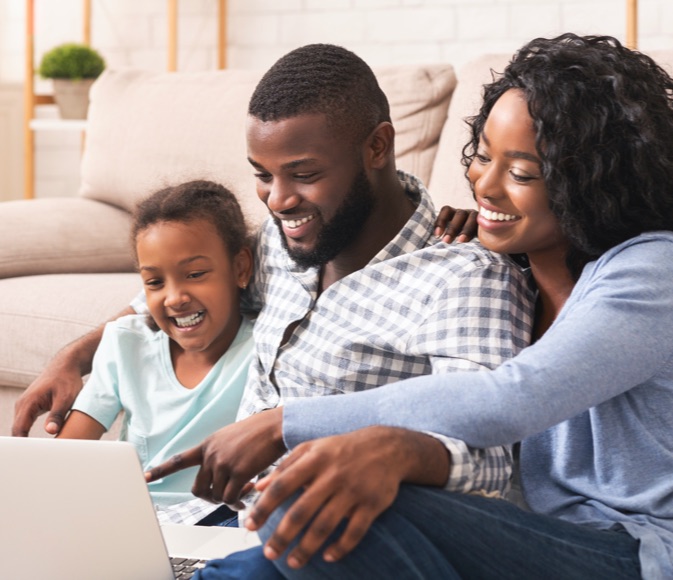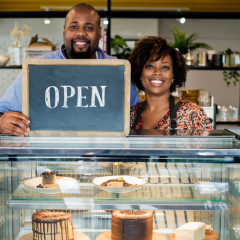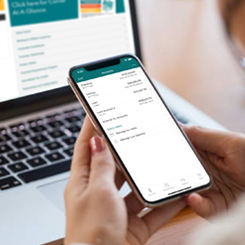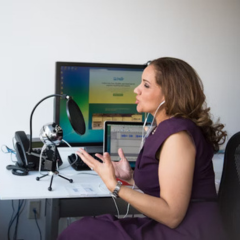 Business Checking Solutions So You Can Focus on Driving Results
---
Entrepreneurs and businesses can rely on streamlined funds, dynamic features, and expert guidance when they bank with Carver.
Open an account today and experience the Carver advantage while building a solid financial foundation.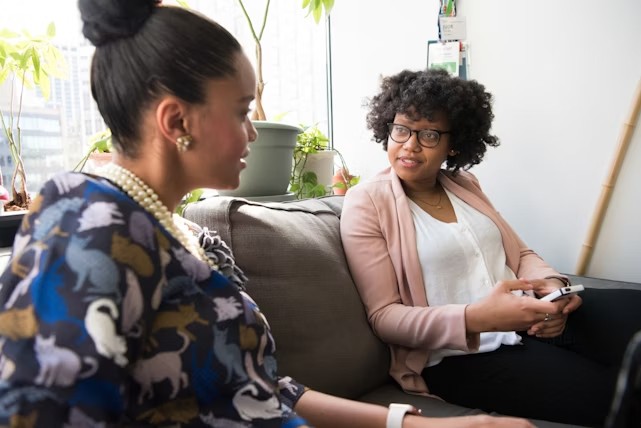 Make Financial Strides
with Carver's User-Friendly Personal Checking Account
---
Enjoy the convenience of mobile banking and access to valuable financial resources.

Opening an account just take 5 minutes.

With no minimum balance requirements and no monthly service charges, you have the flexibility to manage your finances without any restrictions.

A Worry-free financial future starts with a security net. Open an account today.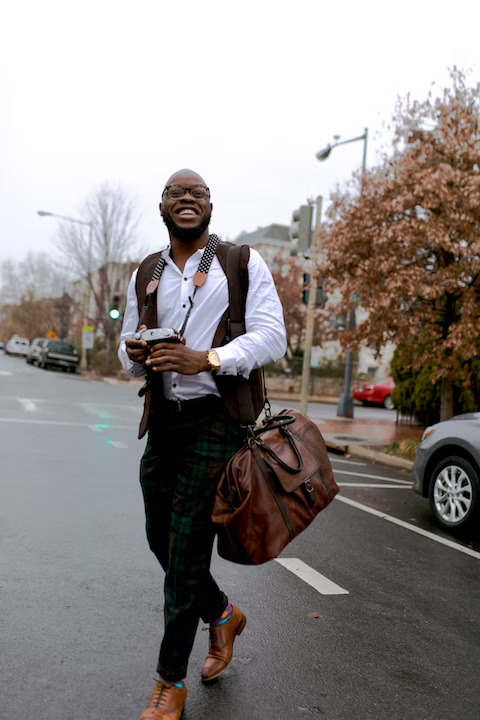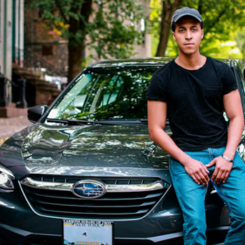 From Small Change to Great Gains with Money Market Accounts & High Yield Savings 
---
No amount is too small to kick-start your savings journey when you're earning up to 4.50% APY.
With competitive rates, flexible options, and expert guidance, secure your future and take control of your savings potential with Carver today.
Show your savings goals you mean business with a Certificate of Deposit
---
Maximize your savings with certificate of deposits that put get you ahead of the game with up to 4.25% APR. 
From short-term options spanning 30 days to 12 months, to long-term Certificate of Deposits extending up to 60 months, we have the perfect fit for you.